Up to 40% Off Admission to Spartan Race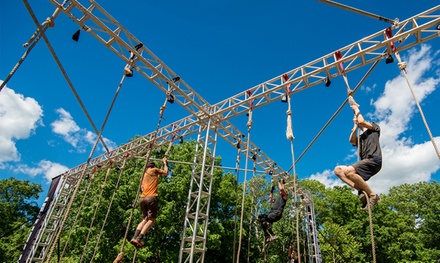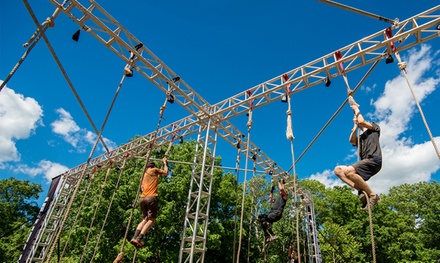 | Value | Discount | Savings |
| --- | --- | --- |
| $25 | 40% | $10 |
Share:
The Fine Print
Admission to Spartan Race Charlotte Sprint Weekend on April 7th and 8th (Up to 40% Off)
---
Highlights
After purchasing this deal, you will need to visit the website listed on your voucher to complete redemption.

---

Choice of:

Entry to Charlotte Sprint on Saturday, April 7th or Sunday, April 8th
Entry to Half-Mile Charlotte Kids' Race on April 7th or 8th
Entry to One-Mile Charlotte Kids' Race on April 7th or 8th

Half-mile kids' race recommended for kids age 4-6; one-mile kids' race recommended for kids age 7-9. Must be 14 or older for all Spartan adult races (Sprint, Super, and Beast).

Sprint: The Sprint may be our shortest distance race, but it's still a favorite amongst both new and returning racers. It's the perfect distance for those looking to start their Spartan journey. The Sprint also allows returning racers a manageable distance to see how far they can push themselves. Delivering 20-23 obstacles over 3-5 miles, you'll never run the same race twice. Once you complete the sprint you are 1/3 on your Spartan TRIFECTA: The ultimate Spartan achievement.

About Spartan Race

---

Modern Spartans wage a battle against the limits of their athletic abilities. Extreme athletes banded together to design Spartan Races' intense courses, resulting in races strewn with more than 20 signature obstacles. These natural and manmade tests challenge mind-body fitness, resilience, stamina, and strength, and are designed to leave participants both exhausted and exhilarated. What started as a single race in 2010 has now grown to more than 130 races across 20 countries.
The Company
Spartan Race
4455 Mount Pleasant Road South
Charlotte
website